High pressure sewer cleaning
We conduct high-pressure cleaning and flushing of sewer systems using specialized combo trucks capable of cleaning 600 m of sewer pipes from a single manhole.
These machines are equipped with water recycling systems which significantly reduce usage of fresh water necessary for the high-pressure cleaning and flushing of sewer pipes.
Our high pressure sewer cleaning service includes
pipe unplugging
hydrodynamic high pressure cleaning and flushing of sewer systems
complete removal of persistent deposits and root using special cutting tools
high-pressure cleaning of manholes
suction of waste material from the pipes and manholes and transport to disposal site
Robot cutter
Application:
applicable in pipe DN80-DN800
cutting of irregular lateral connections
removal of roots, cement deposits, plastic deposits in pipe
removal of all hard and persistent deposits
surface preparation before CIPP pipe rehabilitation
surface preparation before short liner installation
lateral connection opening after CIPP pipeline rehabilitation
CCTV video inspection of sewer systems
CCTV inspection is a technology which is allowing sewer operators to get a real picture of their sewer pipes. Our CCTV systems are equipped with digital robot cameras (ATEX certified) capable of inspecting pipes DN100 –DN2000. These inspections result in report made according to EN 13508-2. The report contains detailed written and video documentation of inspected pipes, which can be used in creation of digital GIS cadastre of sewer systems.
Our CCTV inspection service complies with HRN EN 13508-2 and includes the following
Digital video inspection of pipelines
Pipelines condition visual encoding
Audit shaft visual encoding
Automatic digital measurement of pipelines fall (longitudinal profile)
laser measurement of cracks
laser measurement of pipeline size and shape (profiling)
lateral connections recording
precise measurement of pipe length and diameter
Ending result of CCTV video inspection is a report in accordance with EN 13508-2 which contains comprehensive written and video documentation of the pipeline condition which can be used in creation of GIS databases.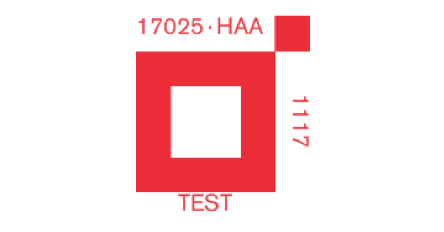 All tests are performed by specialists who use the latest equipment calibrated by the laboratories accredited for calibration.